Crazy little thing called God:
In ancient times, unusual physical events apparently scared the shit out of the locals, even the local philosophers. Events like lightning, earthquakes, meteors, floods and things of that nature prompted fears and speculations about the wrath of some critter, a critter much more powerful than ourselves, that suffered petty jealousy and fits of rage. The goal, assuming such a being, becomes appeasement. That is a highly rational belief. Bad things are bad. It's worth investigating ways to avoid them. It's probably why Richard Simmons became a celebrity.
___________
But the story of God also includes the effects of such natural pharmaceuticals as the psilocybin content in certain mushrooms, the mescaline content of certain cacti and many other wonderful things. The ingestion of these substances to differing degrees produces highly altered states of consciousness with a notable continuity of experience between them. That experience often leads to novel understanding which, to the ancient tripper, needed a name also. Maybe the two issues were somehow related.
__________
Finally, the ever present nasty knowledge of our own mortality added a nut to the trail mix. Now we have a god who is a creature which occasionally brings great calamity, a known alternative universe and the need for some experiential continuity bridging the state of alive with the state of dead. Add in some mumbo jumbo by a priest trying to impress a girl or claim a mandate for leadership and you have the stew from which a God is born. Sort of like Aphrodite born of the simmering foam, arriving on a chunk of potato and waving a hunk of meat menacingly.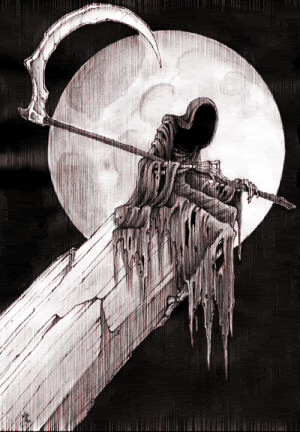 ————————————————-
Eventually, each of those issues became known to be the result of 'ordinary' physical and biological processes. The God that used to explain data received through the senses, rationally explain I should add, ceased to explain those phenomena any more. The deeper mysteries still allow for a God as explanation but the rational tag doesn't fit so well any more. Now that God doesn't explain any of its original activity, we hold onto the idea simply because it is an idea, not because it's a good idea. The common parlance for that behavior is "God of the gaps". God suddenly loses any relevance. This God cannot be appeased because it doesn't interact. It's like trying to appease arithmetic.
_______________
Our perceptions are what they are. We learned to measure most of them. Explanations for those perceptions however, change with experience. The God explanation has so far failed in every case to account for an event in our perceived universe. So, where a rational person once posited a God with the burden of proof on an unbeliever to proffer a better explanation, that burden was met in every single case until we get what we have now. The activity became a game of hunt for the gaps and fill them with knowledge, knowledge in all cases replacing God. There is also another word for what knowledge replaces.
______________
At any rate, clearly the burden was met and now has shifted to the believer to explain what the heck God is and does. It is not rational to believe in something which has no measureable effect, is odorless, colorless, tasteless, massless, chargeless and above all pointless.
So, unless this god has an attribute that matters to us here, in this universe, pointing to the universe and doing things like claiming an unmoved mover or some ineffable je ne sais quoi is merely masturbation to the memory of a lost lover. The argument means nothing because the mover has no qualities other than that it came first. Aspice, officio fungeris sine spe honoris amplioris.
Some say love, it is a river, but it isn't a river. It's an emotion or a complex mix of emotions. Some say God, it is a flower, but what good does that do? What's wrong with the word 'flower'? People tend to use a lot of words to get around the fact that any definition of God which doesn't run into the problem of stupidity immediately faces the challenge of irrelevance.
In other words, just give one concrete attribute and defend it. All knowing? All loving? All powerful? A matter of any relevance whatsoever? None of the preceding have managed to hold up under scrutiny (although I am happy to go ahead and go through the motions if you like). What can a disembodied mind do? Can it turn water into wine? Can it drive a plexiglass wedge through an ocean to allow some nomads to escape an army? Can it feed the slavering crowd on a bagel and some lox? Does it have desire? Does it have goals? Is that consistent with all knowing and all powerful? Is this just a run-around? I guess I have to throw the teleologimacal argument in the same trash bin. Without a definition, the argument is empty. With a definition, the argument is unnecessary.
So, even though clearly our universe is big, really big, and even though we are little and tiny compared to the big, really big, universe, and even though the grand order of things exceeds our knowledge, our word 'God' is only a placeholder and has no actual meaning when examined. What we used to call God, we now have different and more specific words for. Gravity, electromagnetism, air pressure, chemistry and ideas like that replaced the entire dictionary of definitions we used to use for God. At this point it is clear that the personal deity idea was bunk. It is only still rational to believe in such a creature if the believer is ignorant of the bulk of human learning over the past 400 years. Given access to elementary education and the internet, the belief is either not rational or not relevant. You choose.
Perhaps someone can explain to me what they mean by God.