As a card-carrying YEC (voting member of the Creation Research Society), I don't think the Ark Encounter project is viable, nor do I think it is a wise use of God's money. I speculate it may go insolvent in short order. Just a guess….

170,000,000 for an amusement park? Do you know what guys like Rob Carter, Walter Brown, John Sanford, Don Johnson, the Discovery Institute could do with money like that?
Seeing an amusement park doesn't make Noah any more real to me than going to Disney world makes Tinkerbell more real. Sorry for my cynicism, but that's how I feel. Faith in the truthfulness of Noah's flood comes elsewhere, not from big amusement parks.
Here is a photo 14:30 opening day:
https://twitter.com/MrAtheistPants/status/751127116960428032/photo/1?ref_src=twsrc%5Etfw

The other thing, in creationist circles I mingle in. I hardly hear anyone saying, "Oh I can't wait to see the Ark." There are lots of other places like baseball games where YEC parents are eager to take their YEC kids for fun.
Here is another observation:
News reports say attendance was around 4,000 today. Of course, that's not sustainable. But let's imagine it was. That comes out to 1,460,000 attendees in the course of a year. That's nowhere near what they promised, it assumes there are no days the park is closed, and it assumes attendance will continue to be at least as good as on opening day with all the hype and advertising.
Here is a supposed photo of the ticket line, I have no reason to doubt its authenticity. Should I doubt it? We'll find out if Ark Encounter goes bankrupt:
https://twitter.com/MrAtheistPants/status/751130524949905408/photo/1?ref_src=twsrc%5Etfw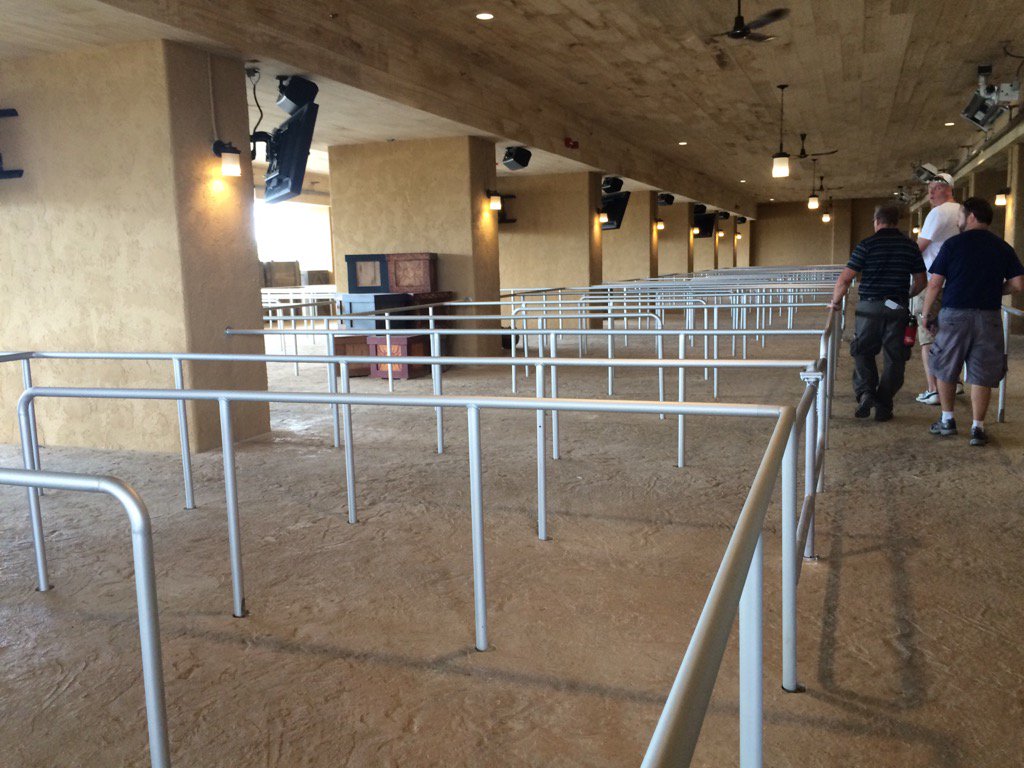 Looking at some of the photos of the Ken Ham's Ark, this looks awful.
https://twitter.com/mattstonephotog/status/751019902203523073/photo/1?ref_src=twsrc%5Etfw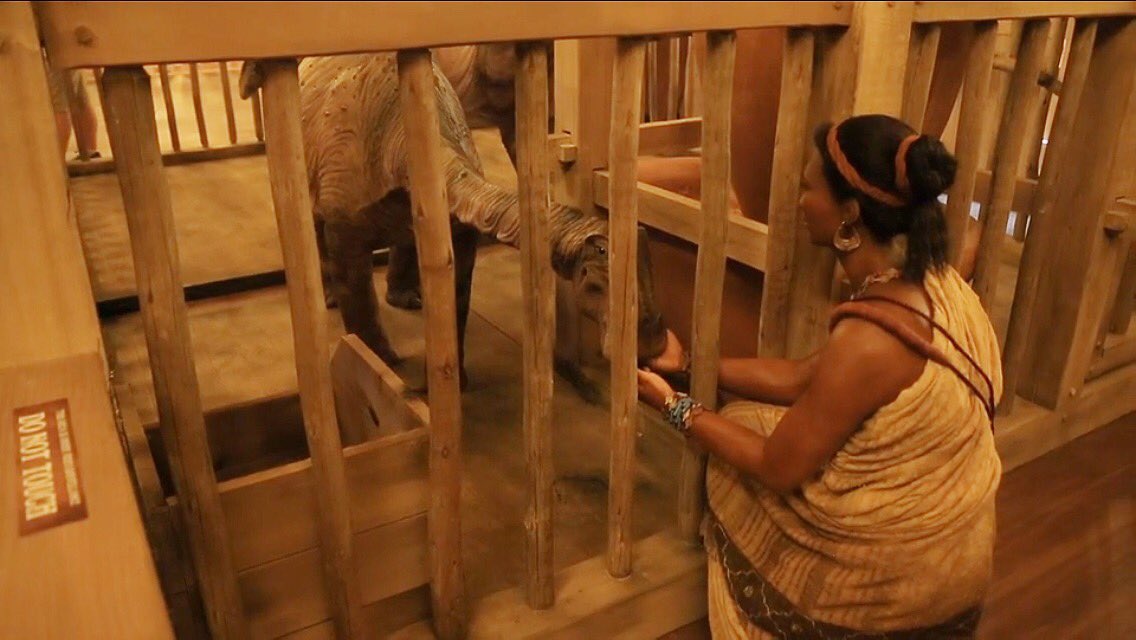 I just as soon go to a farm or zoo if I wanted to see animals being fed. And beside zoos look more humane for animals than the cramped quarters of the ark. If you want to see the horrors Noah went through to survive the flood, the real Ark would have been the place. So the concept of this place being a fun place (an amusement park) is not so wise from the start since any semblance of what the Ark might have been like would have been one of incredible hardship.
The Ark Encounter project may do one thing, it may show how infeasible it is to feed and manage all those animals without a miracle. My reading of the flood account is that God miraculously provided for Noah in the ark to keep all those animals alive. As it said, "God shut him [Noah] in [the ark]". The ark was miraculously protected on the inside and outside. I suspect lots of animals went into God-induced hibernation (pure speculation on my part).
So, I'm sorry, I can't bring myself to pray for the Ark Encounter project anymore than I'd pray for an unwise endeavor. There are lots of Christian causes in much dire need of attention and money like the International Justice Mission, which I support:
https://www.ijm.org/
In some sense, I've desperately hoped creationists would stop supporting stuff like Ark Encounter. You want to donate to YEC or creationist causes? I recommend CRS for YEC and Discovery Institute for ID. I support both.